Updated 2/10/23- We are heartbroken to share that Jake lost his battle against Lyme Disease. 
Today we want to tell you about a recent patient that stole our hearts. This patient's life was almost stolen from Lyme Disease. Lyme disease is caused by Borrelia bacterium and is spread by Ixodes ticks. This disease is preventable, read until the end to find out how.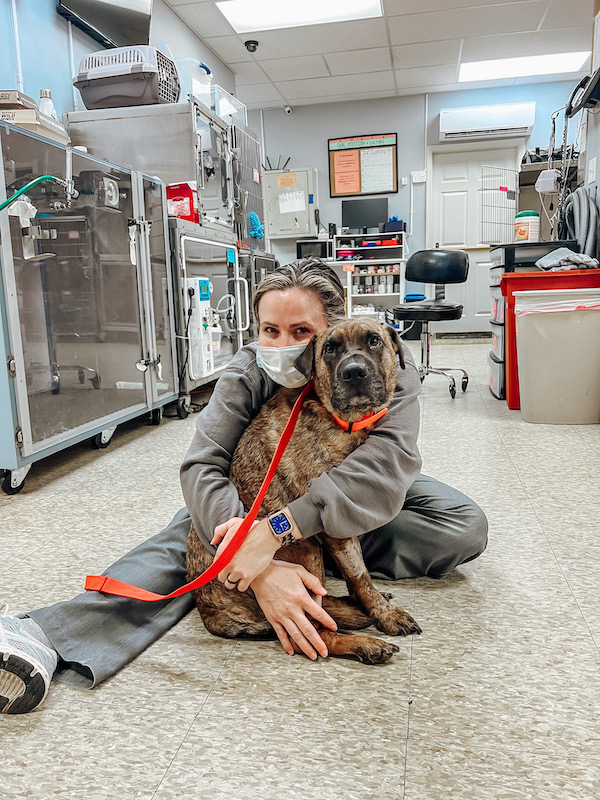 Jake's Story:
Jake a 7 year old Sharpei mix presented to our hospital for lethargy, anorexia and generalized stiffness. He had recently tested positive for lyme disease. We got to work right away giving him the appropriate antibiotic for lyme disease, treated his concurrent UTI, placed him on IV fluids to flush his kidneys. He was showing signs of improving but our staff could not get Jake to eat anything. We decided to send Jake home to see if he would eat for his owner. At home, Jake did not do well. He returned for a recheck and his kidneys had worsened and he was still not eating. We decided with his owner to readmit him to our hospital for around-the-clock care.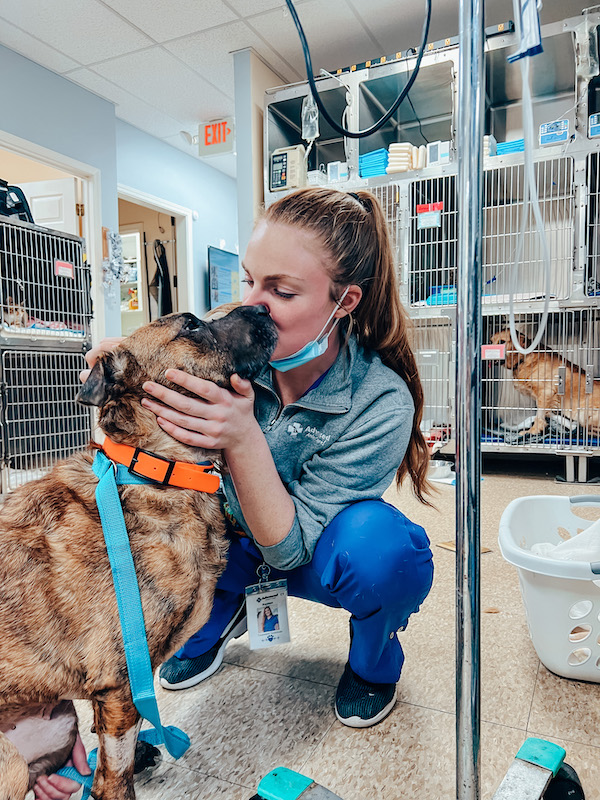 Back for 24/7 Care: 
We immediately resumed IV fluid therapy, along with anti-nausea medications while continuing his antibiotics for his Lyme infection. Over the next several days Jake's labs were overall unchanging, he still did not want to eat, and his body was retaining fluids causing severe swelling of his limbs and face. We also discovered during this time that he had developed high blood pressure secondary to his kidney disease and medication to correct this was started immediately. 
Finally Making Progress! 
After a few days we were finally starting to make some progress. We were able to get control of his hypertension, his nausea finally started to improve and he began to eat small amounts. This was a HUGE victory. In the following days he would only take warmed, hand-fed shredded chicken breast with the persistence of our team. Our technicians loved giving him the attention he needed to finally gain his appetite back and were happy to fix him his favorite shredded chicken whenever he wanted it. 
Time to take his care to the next level...
His labs remained static, and because of his swelling we were unable to give him the IV fluid therapy his kidneys needed, and eventually had to stop them completely, fearing that his kidney values would soar. After about a week in the hospital this second time, his appetite and energy levels started to improve despite stopping his fluids.
Our veterinarians consulted with Veterinary Wellness Center in Lexington regarding hyperbaric oxygen treatments. It was determined that it would likely benefit him, so treatments were started that day. Our Hospital Administrator took it upon herself to drive Jake to his 3 appointments to get the treatments he needed. All our team wanted was to see Jake get better! Over the next 4 days Jake received 3 HBOT treatments and he responded beautifully! Jakes kidney values started improving, he was now eating well and his swelling was improving.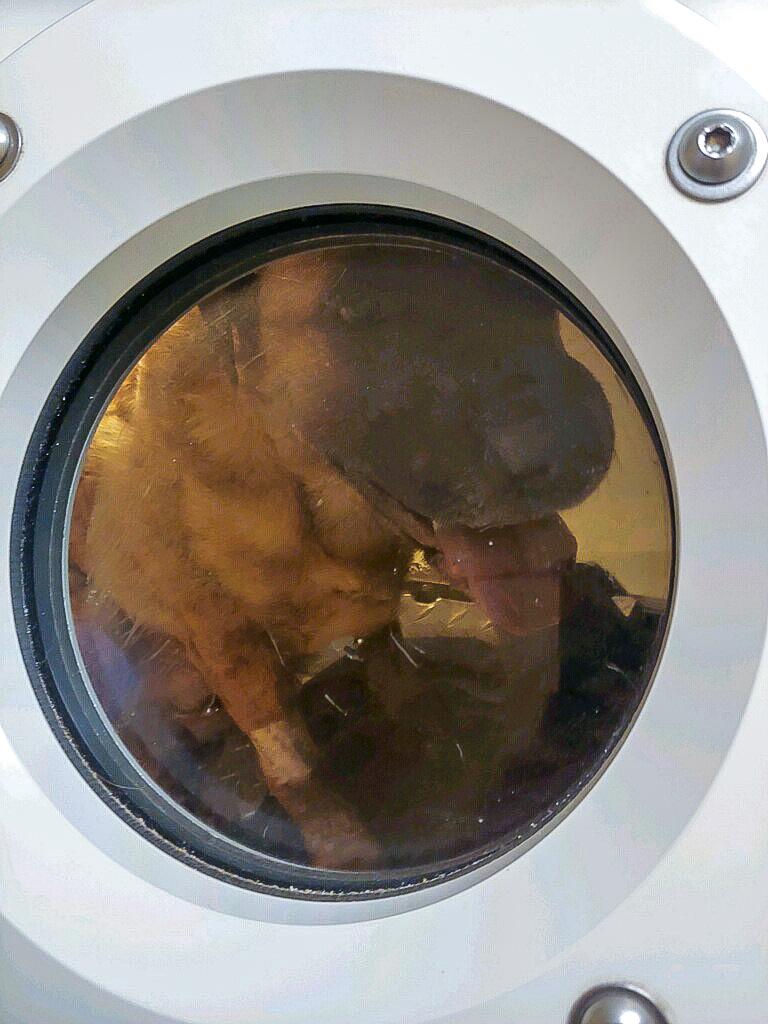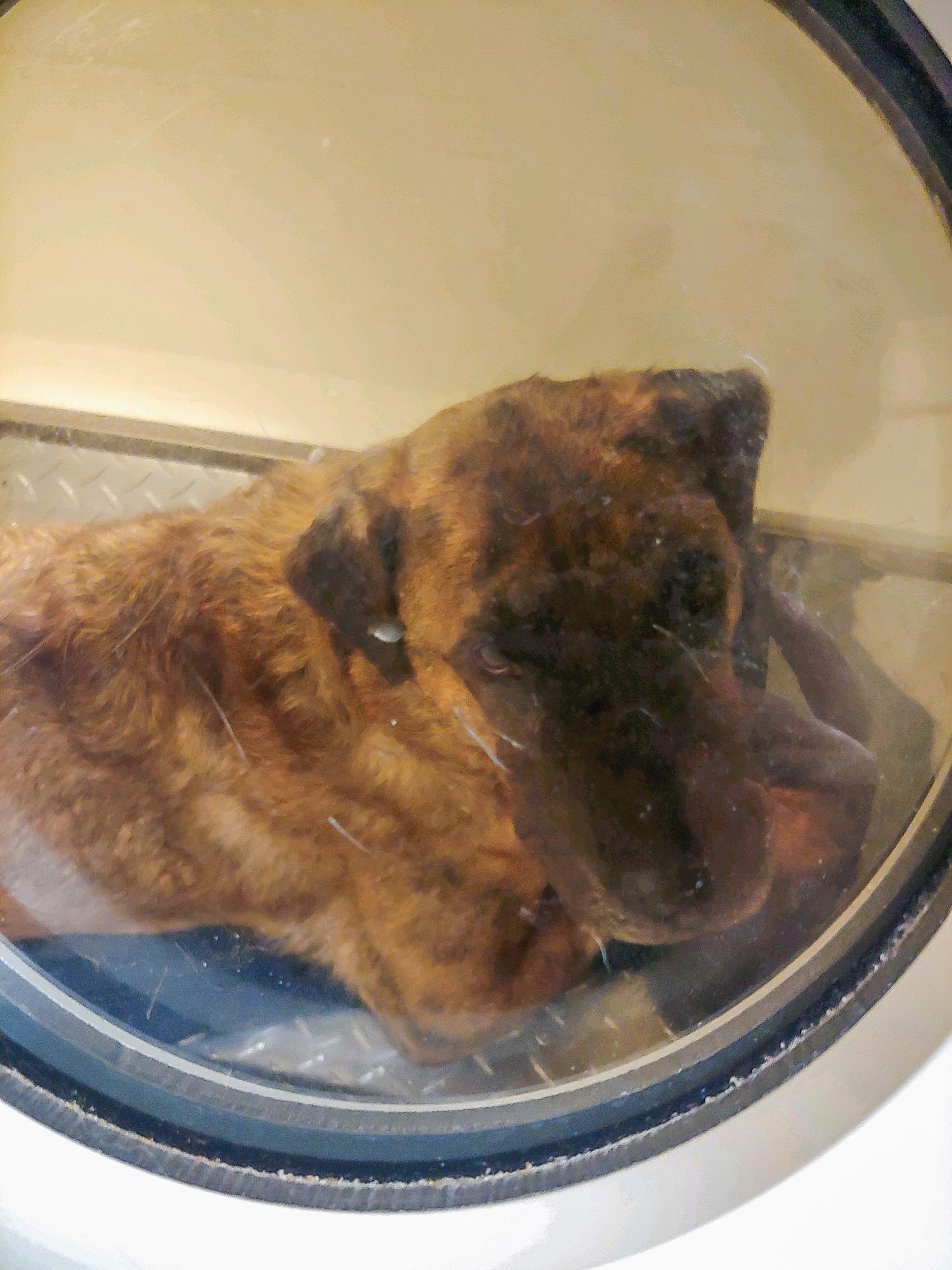 Jake goes home!! 
After over 10 days in the hospital on his second visit, Jake was finally cleared to go home. Through this process he has stolen our hearts. Without the persistence and faith of his exceptional owner and the efforts of his veterinary team (doctors, nurses, specialists), we are most certain Jake would not have pulled through.
Lyme Disease is Preventable!
Lyme disease is preventable. The first step in prevention is reliable tick control. There is also a vaccine to help prevent Lyme.
Please consult your veterinarian or let us know if you need recommendations for safe, effective products. Your pet does not have to be infested to become ill. The bacterium can be transmitted by one small tick that you never find on your pet due to its small size.
When Jake first came. to our clinic he started out semi aggressive with everyone on our staff, and by the end of it, was cuddling and wagging his tail. In vet med with a little patience, persistence, and straight up love any patient can become a clinic favorite. 
We cannot wait to see Jake for his recheck visits!
If you have any questions about Lyme Disease please do not hesitate to contact Advanced Animal Care Richmond at 859-625-5678