Our Berea Animal Hospital
We are so excited to announce that Advanced Animal Care Berea is opening our new building on June 6 2022!
For all the details click here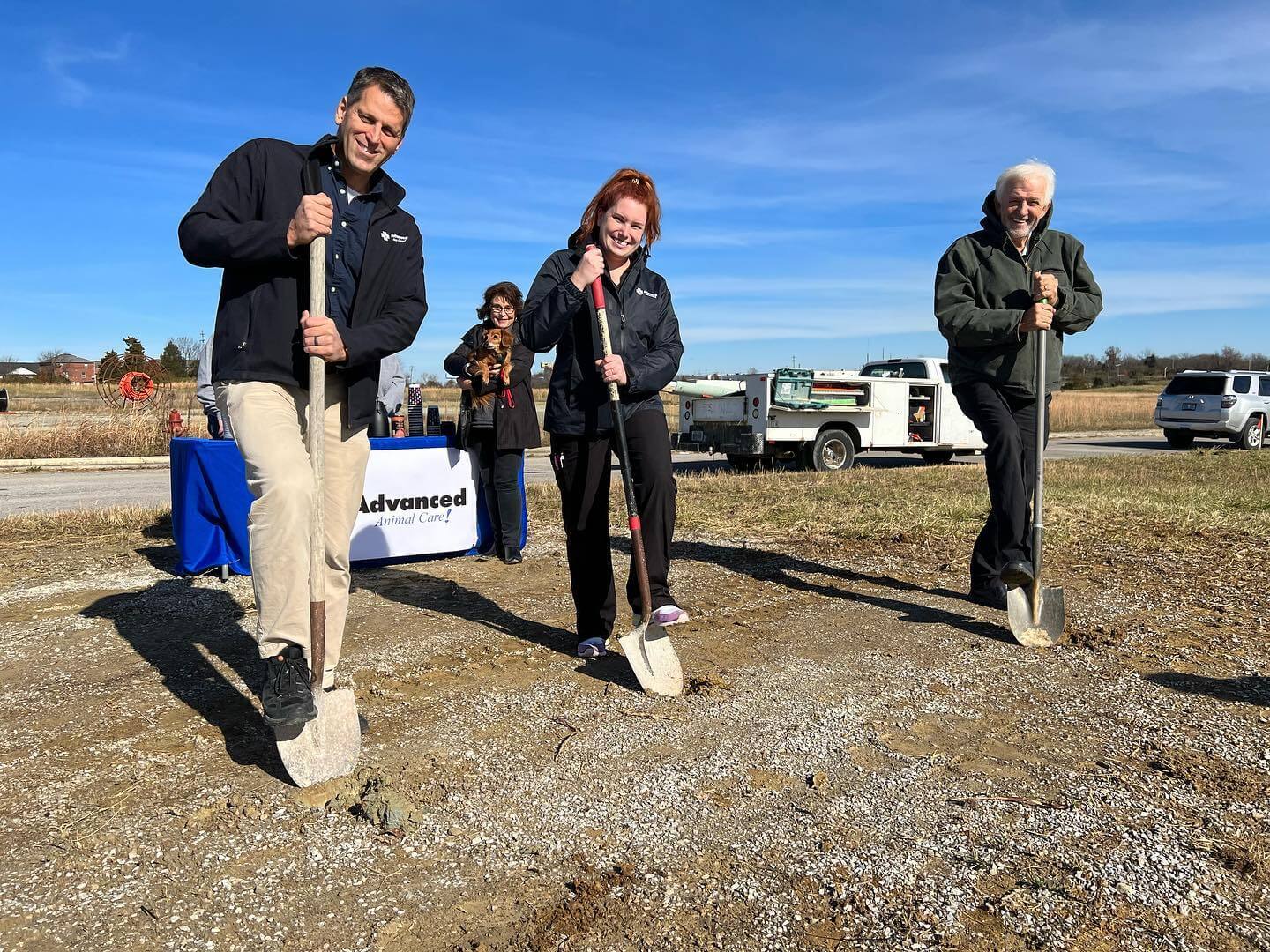 Here at AAC Berea we strive to create relationships with pets and owners of our community while providing passionate, quality care and pet health education in a positive atmosphere.
Advanced Animal Care Berea offers exams, vaccinations, routine or complex surgeries and more. Vaccination records and other patient data are actively synced with Waco Animal Hospital and Advanced Animal Care Richmond. When you become a client at AAC Berea your pet's information is always available to our 24 hour emergency hospital to ensure that we are ready to treat your pets no matter what time of day!
The Advanced Animal Care Difference
What makes us different from other Berea veterinarians? At Advanced Animal Care, we're proud to offer personalized care and dedicated attention to each of our furry patients! We realize that your pet is more than just a fluffy sidekick -- your pet is family. That's why we go above and beyond to ensure your furry friend is given the absolute best veterinary care in Berea Kentucky
EMERGENCIES:
If you have an emergency during office hours you may call 859-985-5678 or Advanced Animal Care Richmond at 859-625-5678.
All after-hours emergencies will be treated at Advanced Animal Care Richmond: 859-625-5678.
Please understand that all fees are due when services are rendered and there are additional fees for emergency services.
Office hours are:
8:00AM - 5:00PM M-F
8:00AM - 12:00PM Sat
Your call is important to us! Though we have two lines dedicated to incoming calls, you may be directed to voice mail due to heavy call volume. Please try your call again. We will answer your call as soon as a line becomes available.
Services Offered
Cat Services
Dog Services
General Services