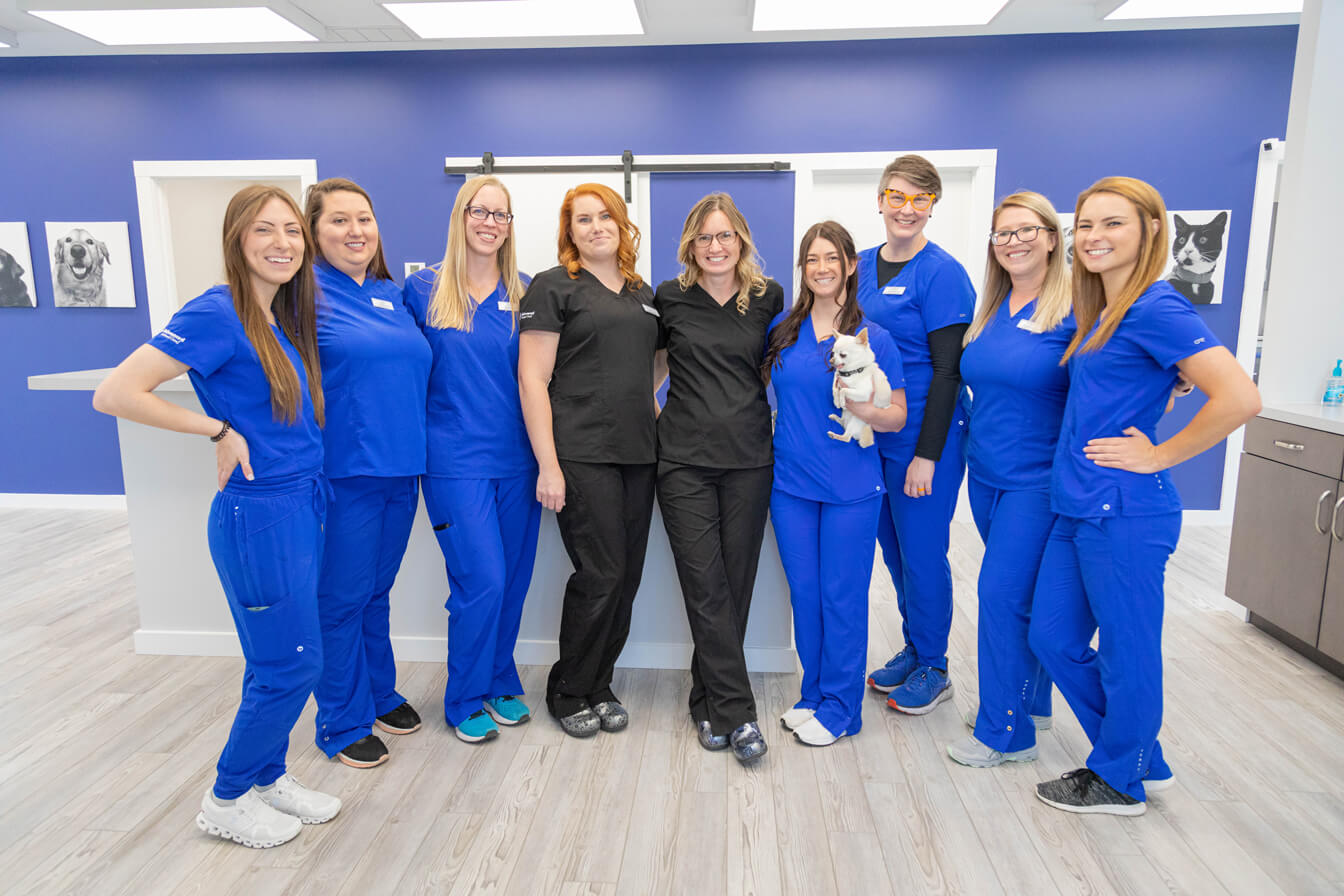 ?
Here at AAC Berea we strive to create relationships with pets and owners of our community while providing passionate, quality care and pet health education in a positive atmosphere.
The Advanced Animal Care Difference
What makes us different from other Berea veterinarians? At Advanced Animal Care, we're proud to offer personalized care and dedicated attention to each of our furry patients! We realize that your pet is more than just a fluffy sidekick -- your pet is family. That's why we go above and beyond to ensure your furry friend is given the absolute best veterinary care in Berea Kentucky.
We are also actively synced with Waco Animal Hospital and Advanced Animal Care Richmond. When you become a client at AAC Berea your pet's information is always available to our 24 hour emergency hospital to ensure that we are ready to treat your pets no matter what time of day!
Exciting things going on in Berea:
We have a brand new building that just opened in June of 2022!
We now offer Grooming for our clients.
We host a Doggy Day Spa annually at our clinic.
Fun things to do with your pets in Berea
Go hiking the Berea Pinnacles
Take your pet to Berea's newest dog park- Tillie Park
Take your pup with you and grab a slice of Apollos Pizza
Information and Address
Office Hours
Monday - Friday: 8:00 am - 5:00 pm
Saturday: 8:00 am - 12:00 pm
Sunday: Closed
Contact Information