Who We Are
We strive to be a hospital where doctors and support staff say, "I love to come to work!"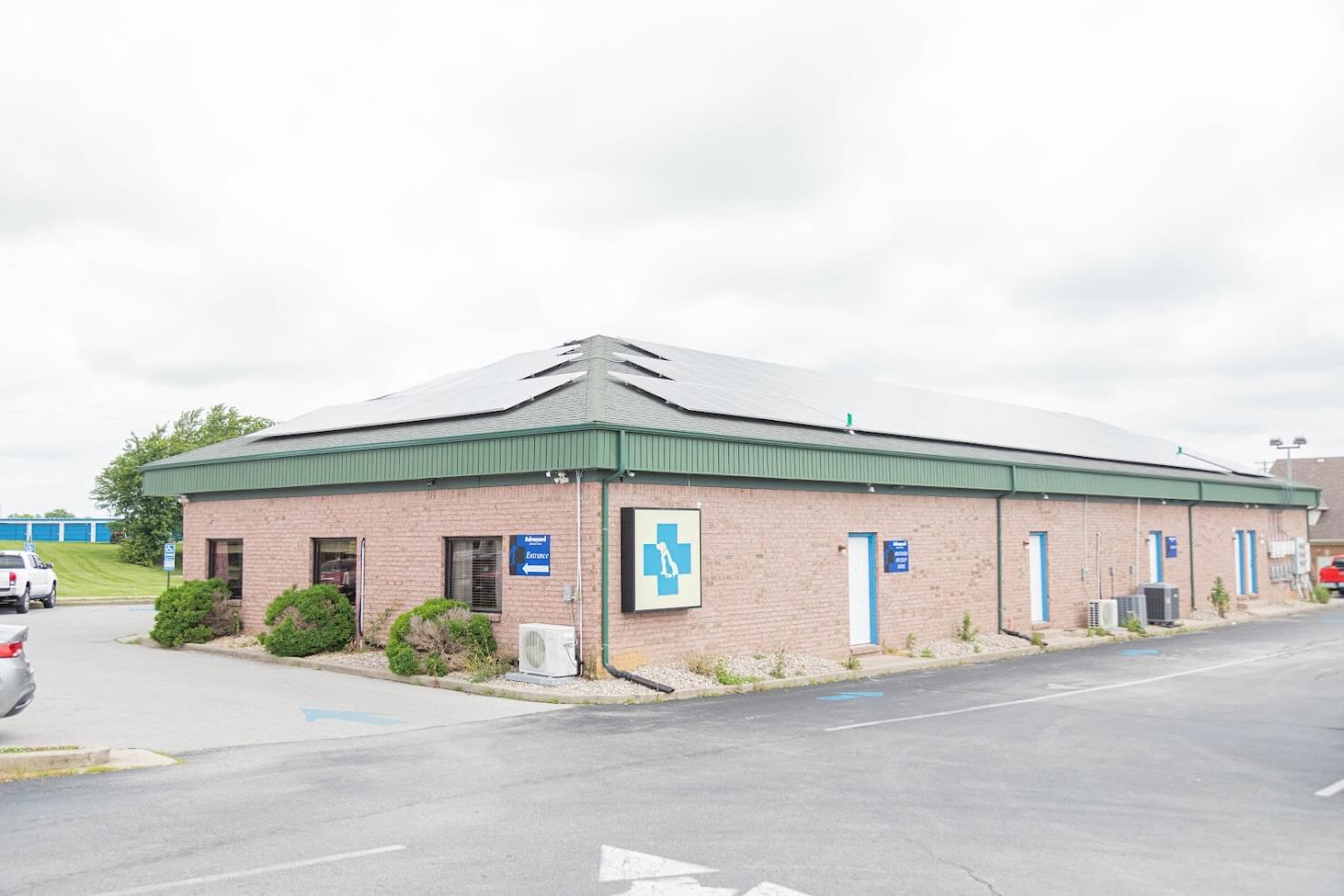 Advanced Animal Care opened in 2008 as the area's first 24 hour animal hospital. We're growing with a team of new graduates and experienced veterans. This one-owner hospital has a small practice, non-corporate feel, with the resources of a larger practice.
When we decided we wanted to be a place where the staff say, "I love to come to work", we knew we had to make changes to support our goal. The first step was to talk about the culture. We didn't want one person to decide and force good culture on the entire team; so instead, we let our staff decide!
We scheduled a "required attendance" staff meeting where we all put our heads together and talked about who we want to be. From our Kennel Technician to our Chief of Staff, every voice was heard when it came to determining the culture goals we live by. Here is what we came up with:​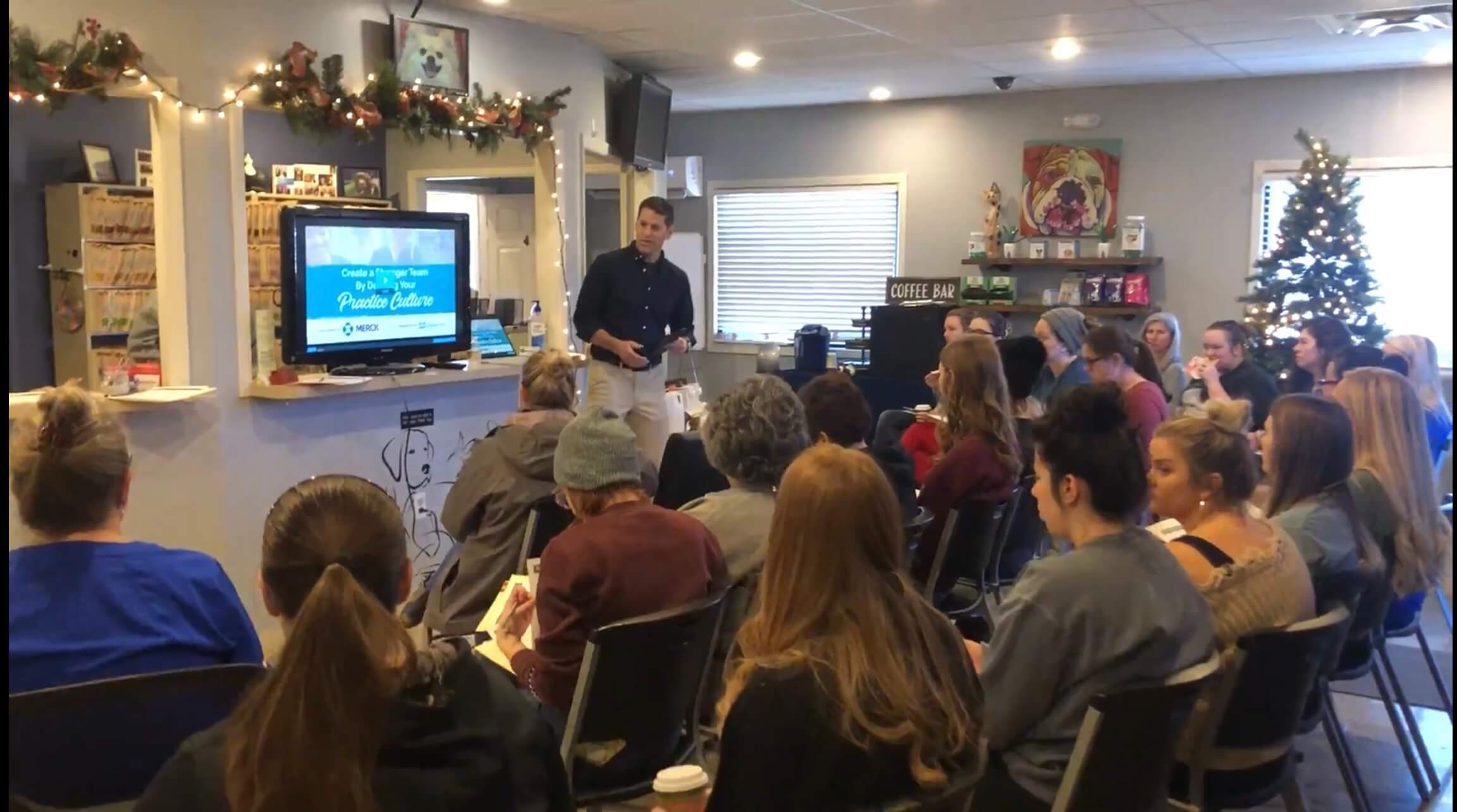 Teamwork- Have each other's back
Respectful Communication- Knowing what to say and how to say it
Do unto others- Treat others the way you would want to be treated
Positive solution based work environment- Doesn't find problems, finds answers
Commitment to growth and best medicine- Dedication to increasing skills and knowledge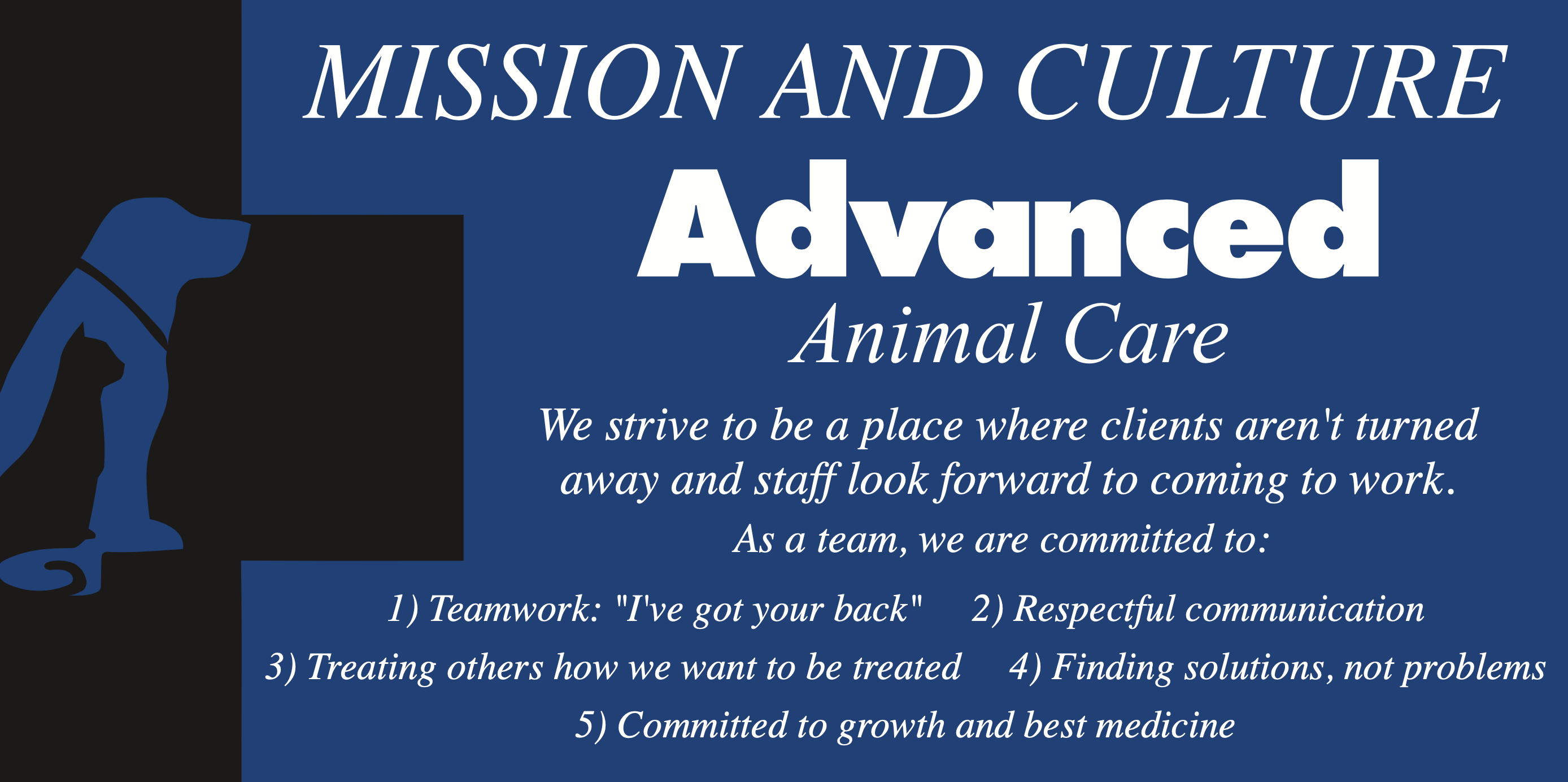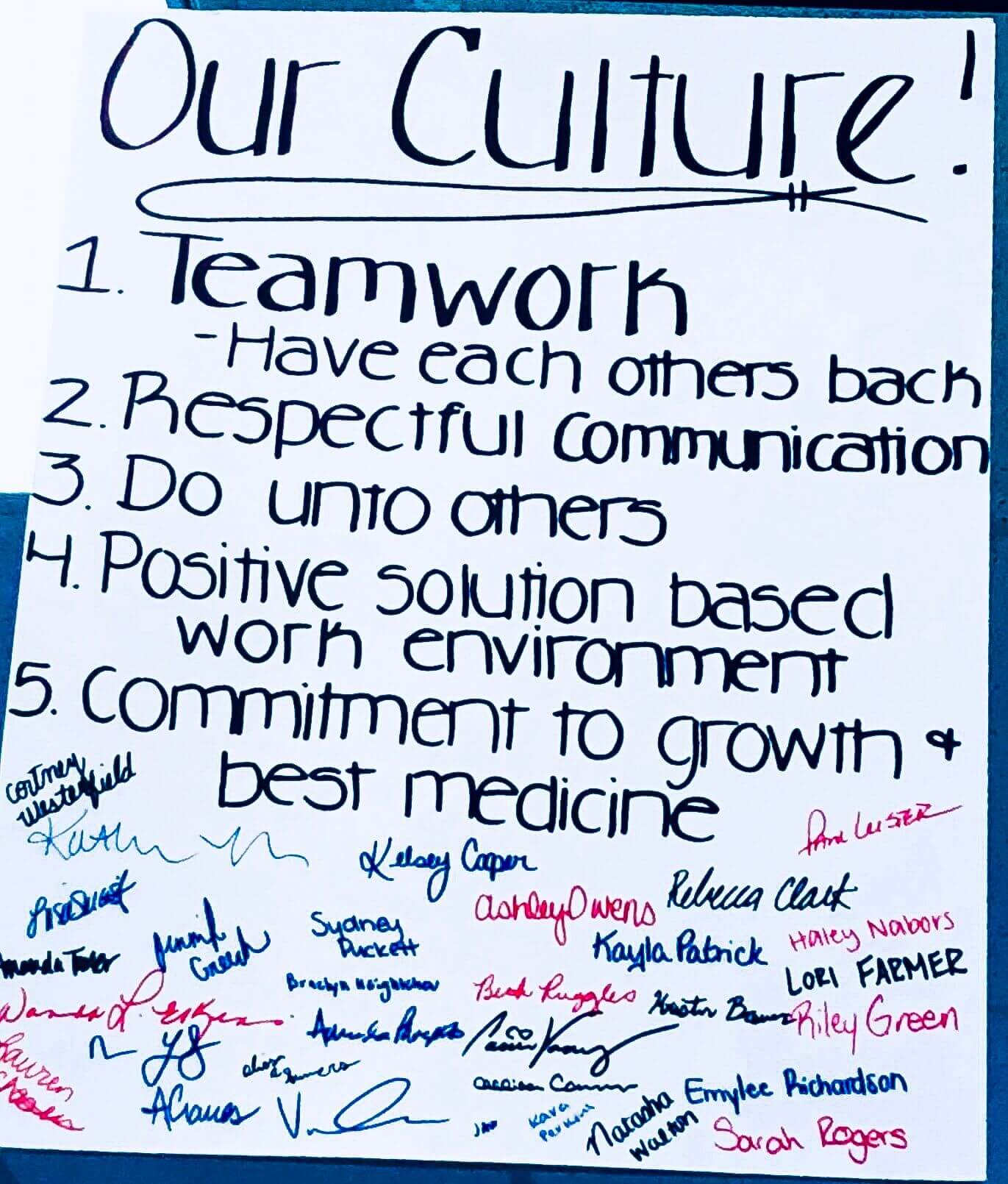 Our entire staff signed the culture poster that now hangs in our break room.
After a long journey with lots of bumps in the road in the fall of 2021 our clinic culture started drawing attention from other practices. In fall of 2021 we were published on the front cover of PSI Vet magazine for having an amazing clinic culture.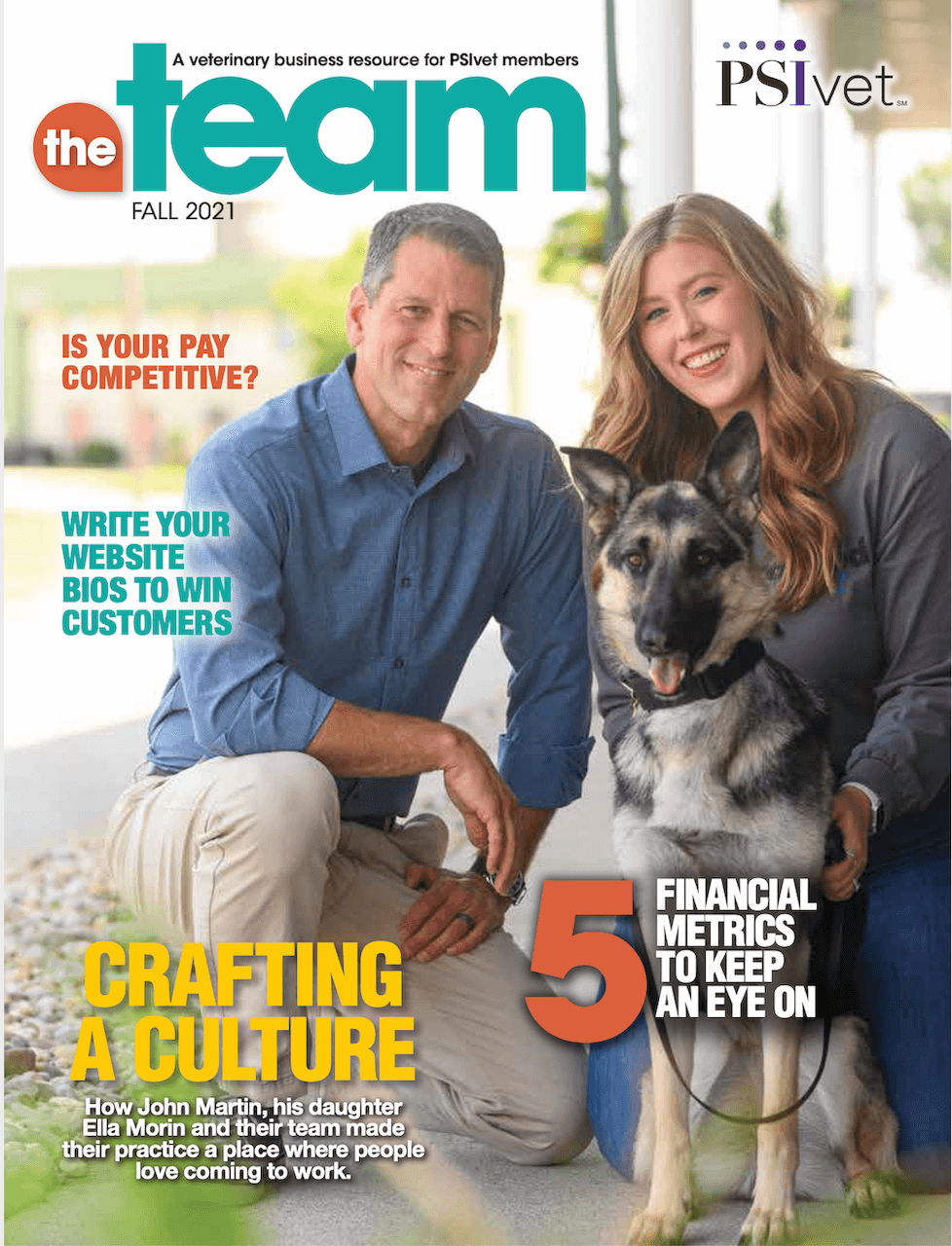 ---
As soon as our culture values were set it was time to start practicing what we preach. We knew our clinic needed some serious updating to support our growing staff's needs. 
Our Doctor Office
We believe our doctors deserve a space of their own to get their notes done in a clean, quiet environment. Our newly updated doctor office has two work stations, a collections of books to reference, a futon for overnights and of course a stocked mini fridge.

Break Room
We also knew that we couldn't just say we want to have a good culture without actively trying to pursue it. So we decided to make even more changes, starting with our break room. We knew our staff needed a place to get away and take a real break.
The break room is the place where we keep our "Culture Box" which is where the staff can nominate each other if they see others living out the culture values (a winner is selected each month out of those nominated for a prize).
The break room also is the hub of many culture building activities. The room is fully stocked with snacks and is meant to be a safe haven for staff to leave encouragements, culture challenges and recognition for each other.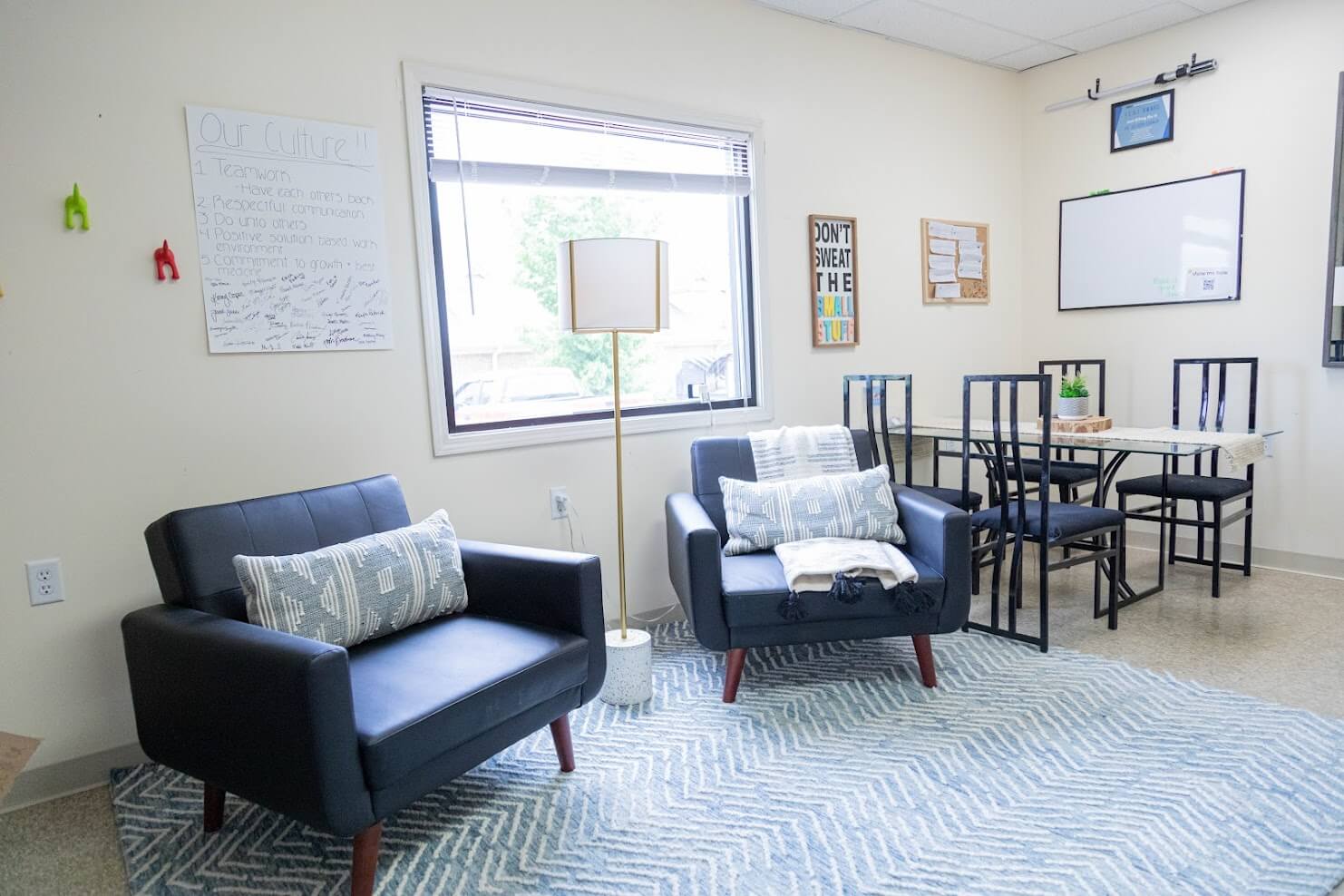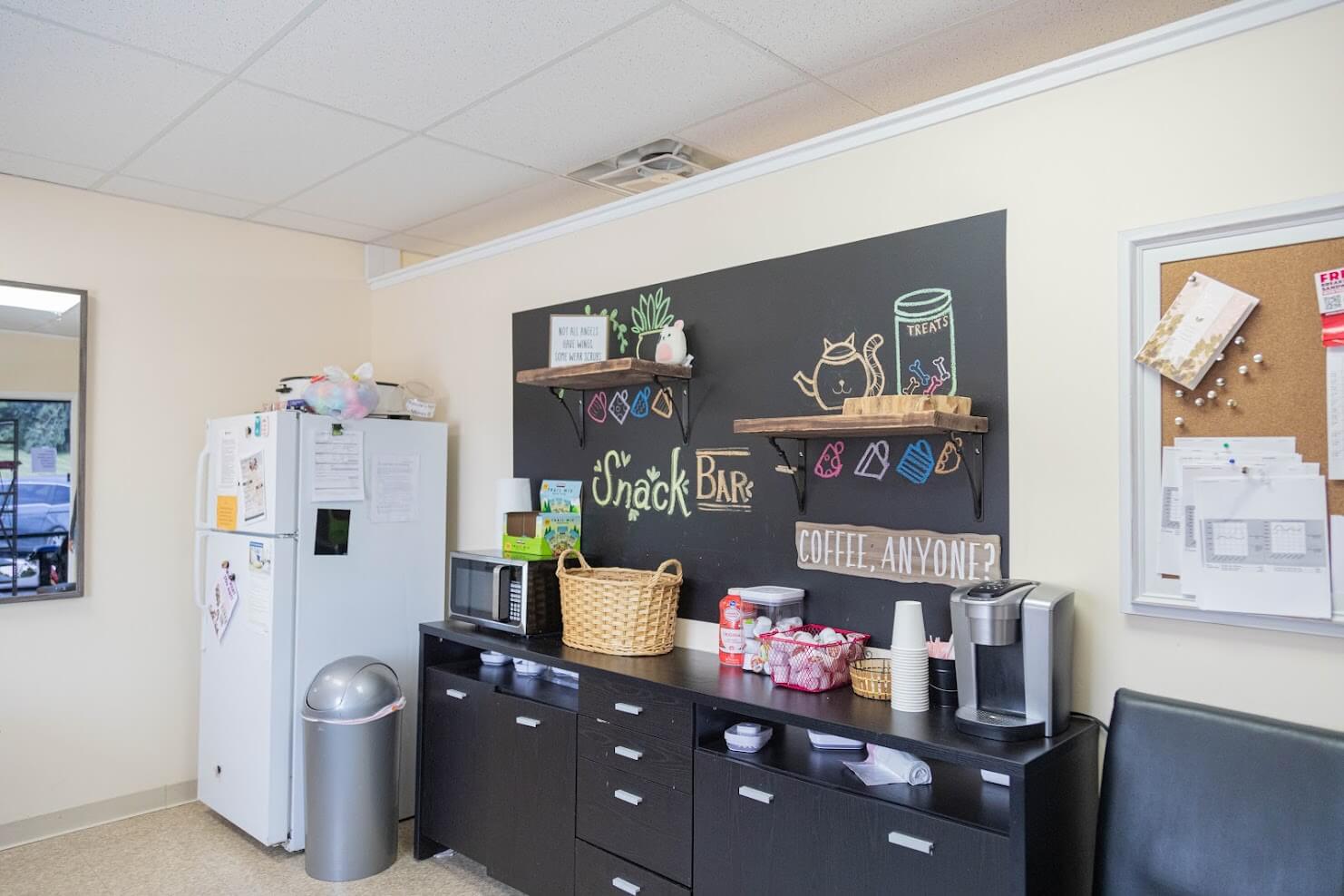 Training Office
We are committed to growth and best medicine which means providing our staff with a place to growth their skills in a quiet environment.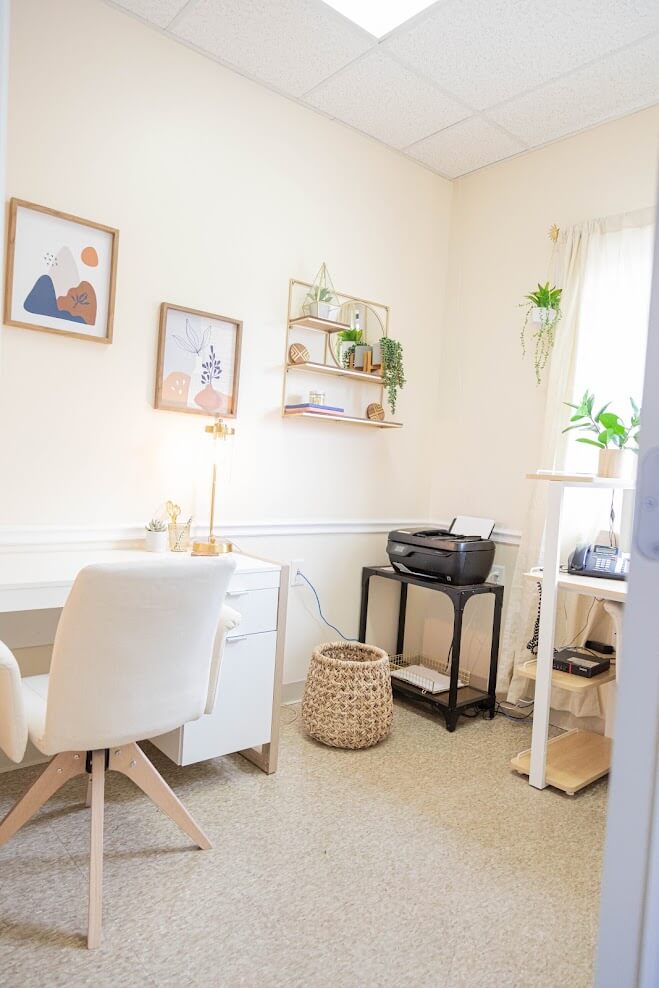 ---
After making some updates to our building we wanted our community to see what was on the inside reflected on the outside so we started doing community outreach events as well as culture building events for staff. 
Events
Our goal is to connect with the community we serve on a deeper level through one on one interaction at local events. We participate in multiple events throughout the year and our staff loves spending time out and about!
AAC Richmond goes to Madison Kindergarten Academy to pass out candy for Halloween.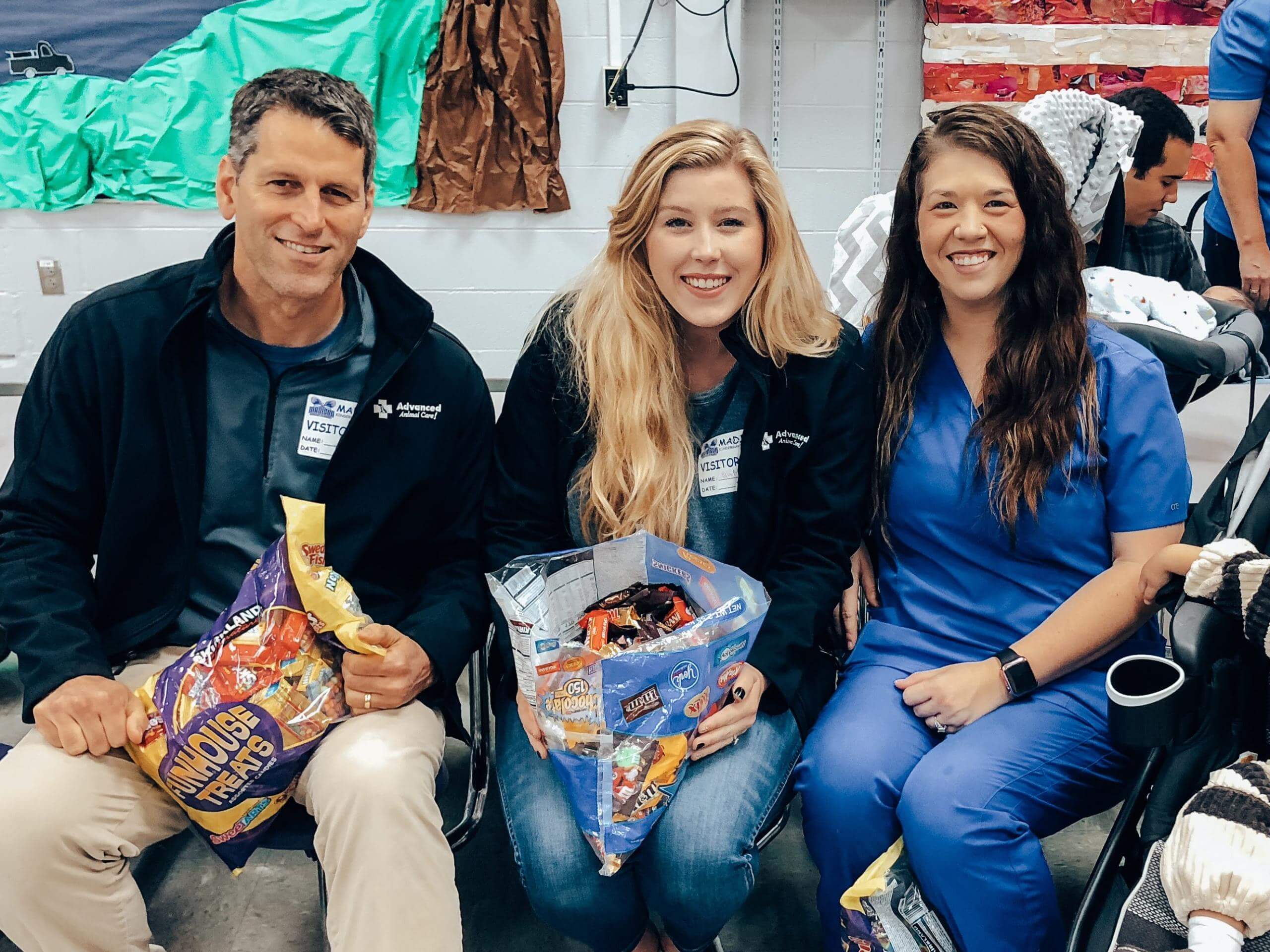 We also run the Daniel Ellis 5K as a team building experience, it is okay if you don't like to run, we also host a booth at the event!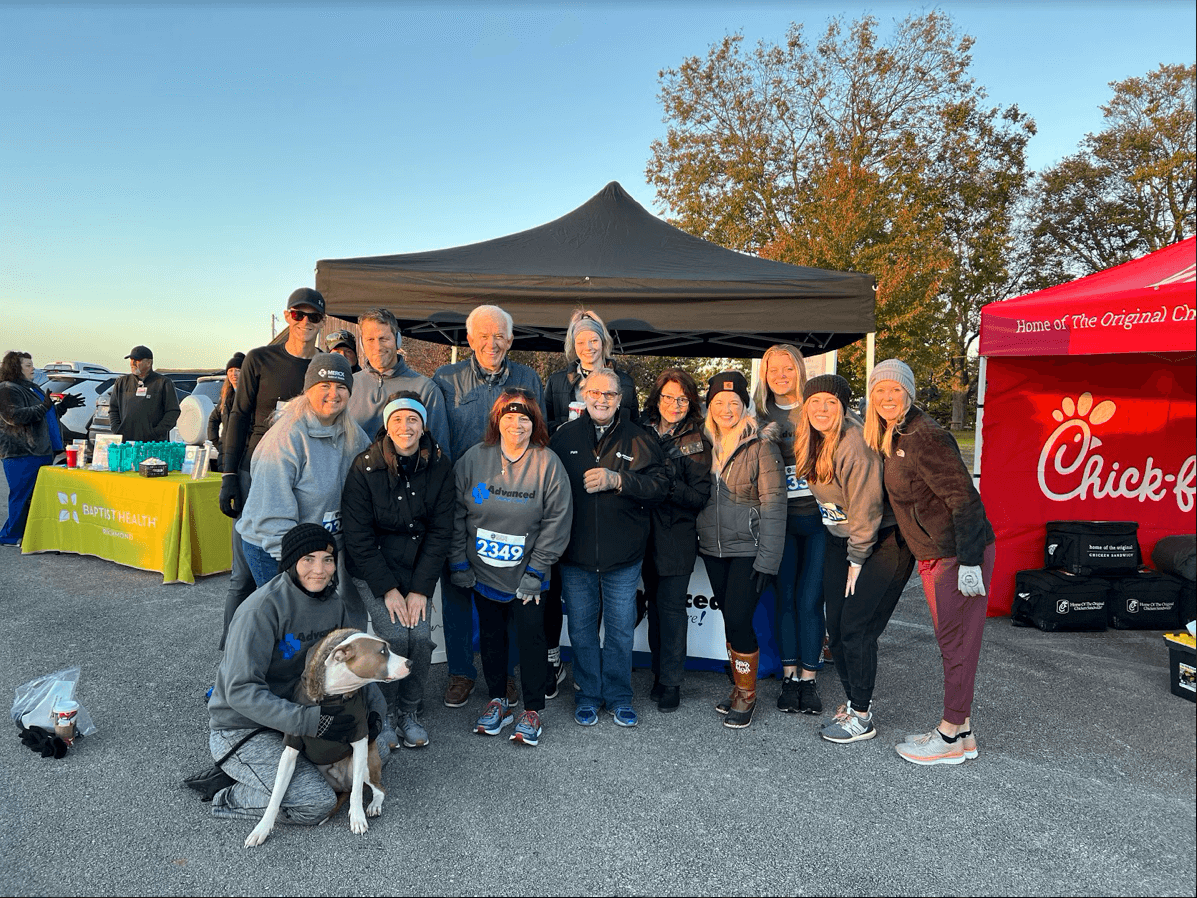 We also had the pleasure of providing "Puppy Therapy" to the staff of our local hospital Baptist Health Richmond who have served this community throughout one of the most difficult times we've ever faced.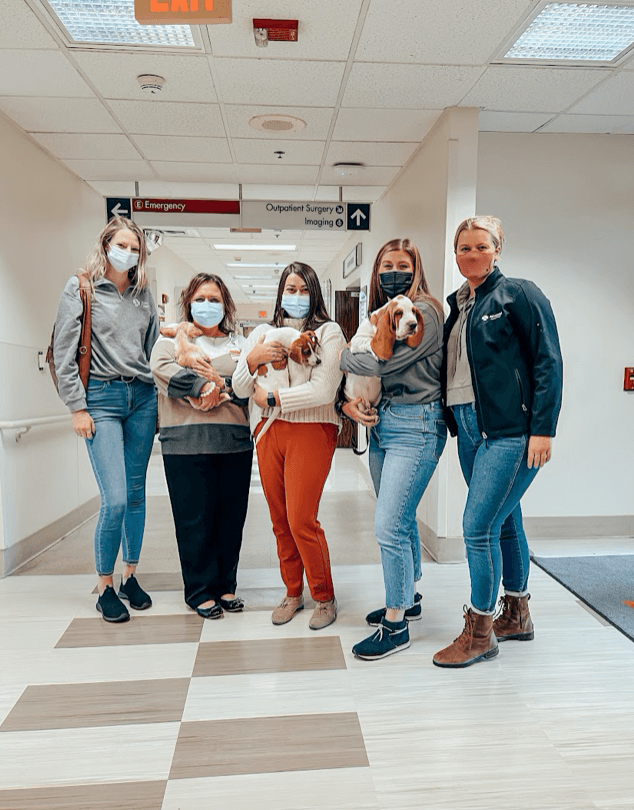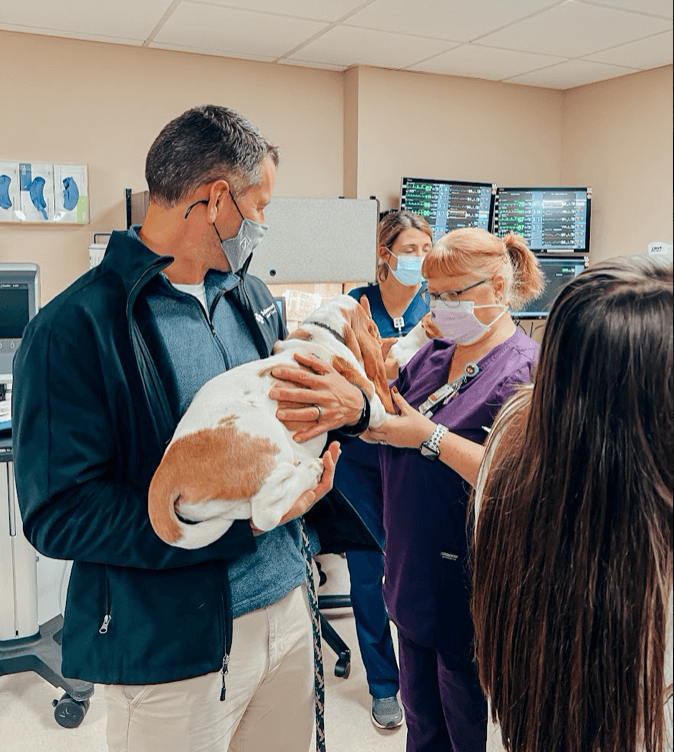 Each year we take a team to attend the PSIvet Conference which is a weekend long conference where we explore topics on finance, human resources, technology and practice analytics, marketing, operations, succession planning, communications, and more.
| | | |
| --- | --- | --- |
| | ​ | |
AAC Berea Hosts Doggy Day Spa each year. This is an event to pamper your pooch! Dogs can come get a bath and groomed while owners enjoy food trucks and a beautiful summer day!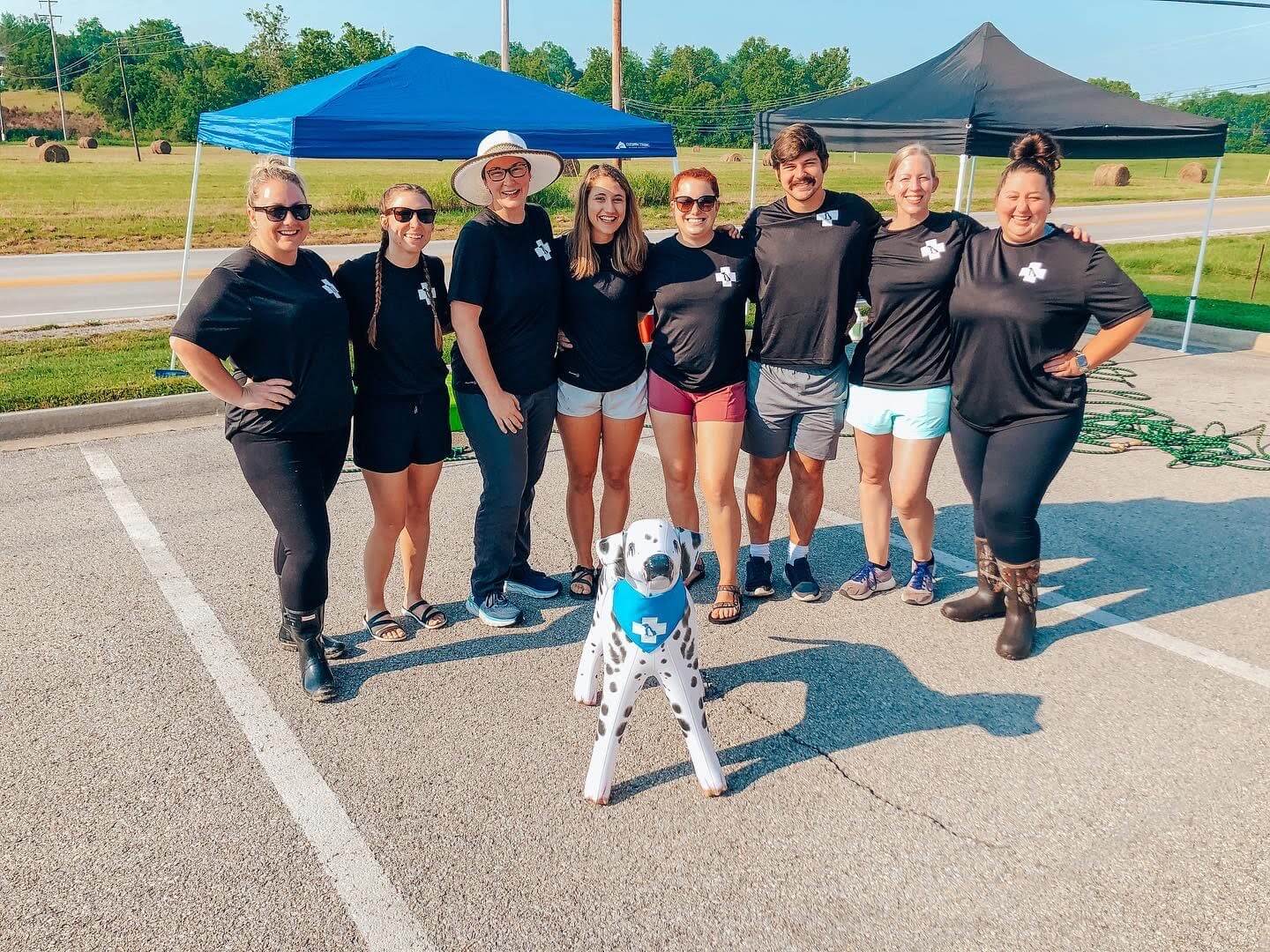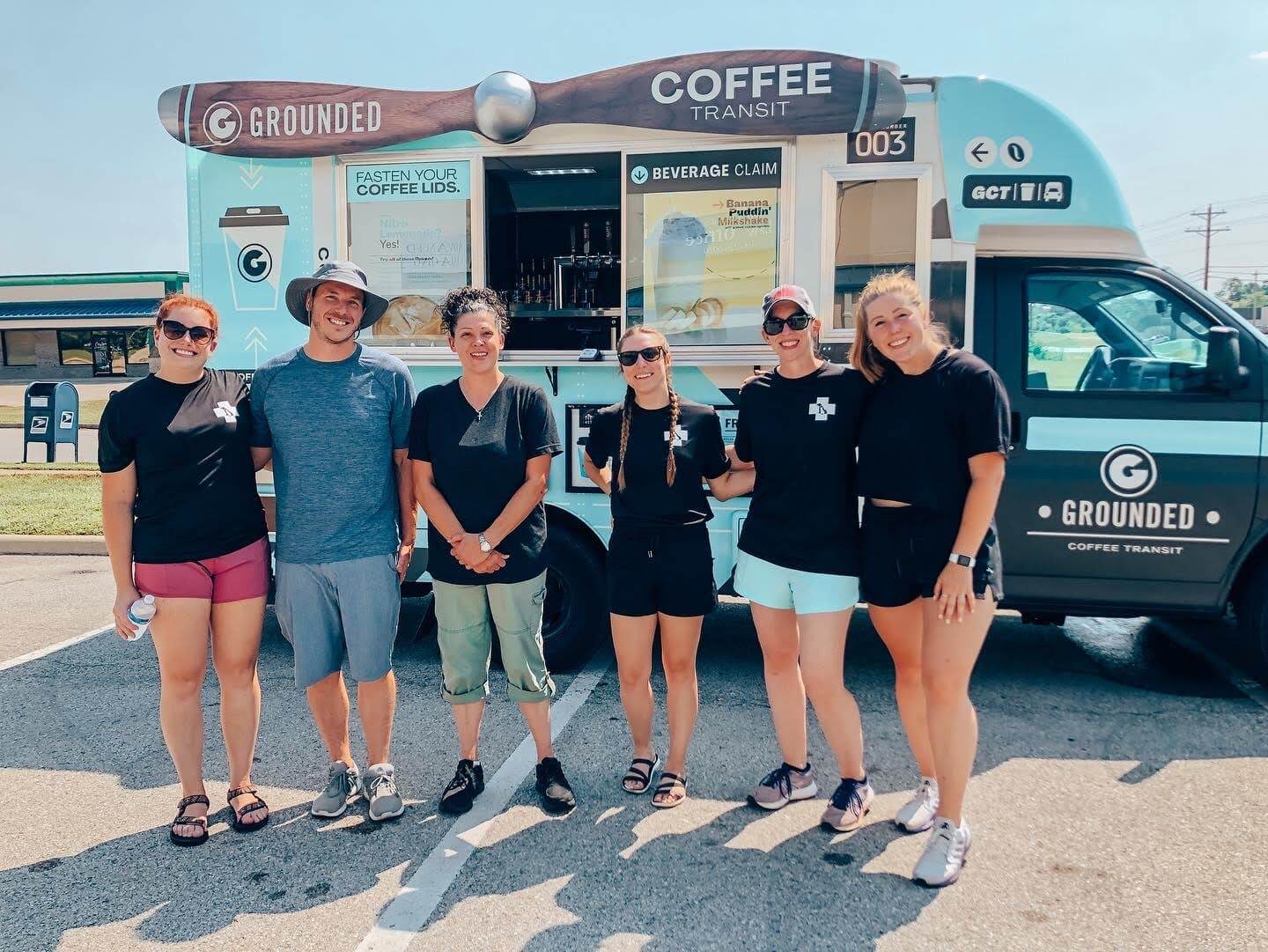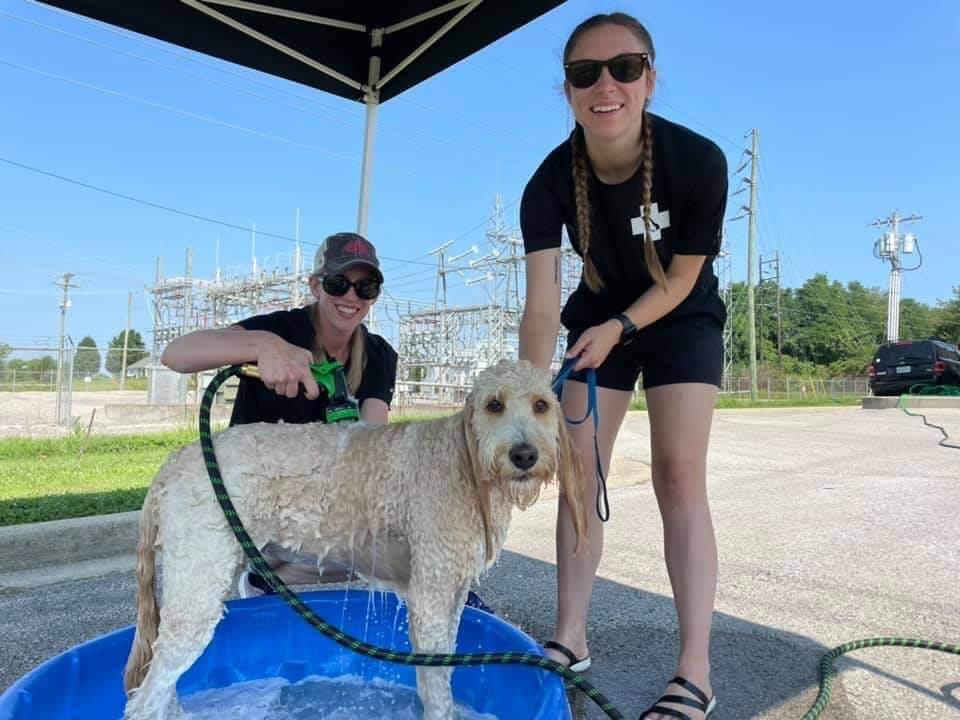 As well as events we also try to enter into as many giveaways and competitions as possible for our team. We won a huge Genius Vets Giveaway on Facebook during Vet Tech Appreciation Week.
---
Advanced Animal Care Annual Awards Banquets
Each year we recognize every staff member from all four locations with a catered awards banquet. In 2020 we celebrated our fifth annual awards banquet with over 90 people including staff and their families!
All awards are based on our culture values and recipients of the awards become "Top Dogs" at the hospitals and have a special jacket that shows that they were a Top Dog Award winner. There is one award called the J.E.D.I. Award given out each year and the winner receives a lightsaber and a plaque that goes in the break room for the entire year. The winner of the "Just Effing Do It" award encompasses a list of values that sets them apart, therefore becoming our JEDI. There is always a lot of really exciting giveaways, amazing food, and awards that showcase our staff's talents. We love appreciating our staff in this way every single year.
---
Our Team