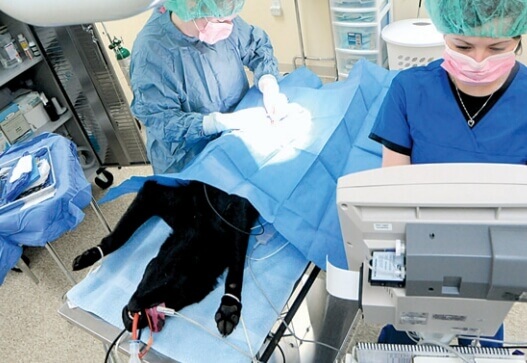 Advanced is not just our name, it is the way we seek to operate at all levels. Our internship program is no exception. Advanced interns will gain experience in a five-doctor, twenty-four hour, full-service medical facility. Because our client's pets deserve the highest quality of care, we are looking for motivated, intelligent, hard working interns.
What You Do
-Intern responsibilities can range from cleaning cages and walking dogs to assisting veterinarians and observing surgeries.
-Your role may change daily depending on the needs of the hospital and staff. Typically students will intern between fifteen and twenty hours per week.
What You Get
-Exposure to state-of-the-art equipment, including: Digital X-ray, Surgical and Therapeutic Lasers, Full in-house laboratory, Ultrasound and Endoscope.
-Relationships with Veterinary professionals and para-professionals.
-Increased likelihood of future employment at one of the Advanced network of hospitals.
-A personal letter of recommendation from our Chief of Staff Dr. Allison Conner*
*Dependent on a high-level of performance

How to Apply
-Interested? Complete our online application. (Our internship is limited to a small number of students per semester and students should be in pursuit of a veteirnary related degree.)